About Central Discos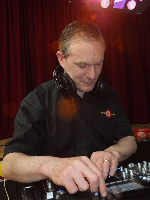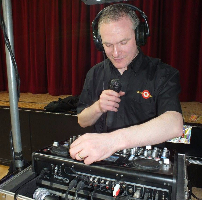 Your DJ is Darren Cantelo, a professional DJ with years of experience and passion in this field. Bookings are taken by the secretary and head of advertising and promotions Samantha Cantelo, who will be more than happy to chat with you answering any questions you may have, then take you through our easy booking process. We also have Jacky Scott on our team who mainly deals with research as well as advertising & promotions. Central Discos is run by husband and wife Samantha and Darren with additional support from Jacky and Dave. We are a family business and making sure our service is always friendly and reliable is paramount to us.
Central Discos was established back in 2008 with intention of becoming the preferred choice of disco entertainment across the Isle of Wight. Now fully established we now combine our excellent customer service with our experience and knowledge to give you and your event the best that it deserves. No matter whether its a smaller gathering of family or a large event of 1000 guests, Central Discos will give you the very best in service and quality disco entertainment because every event is important to us no matter how big or small and we always make sure that YOUR event goes YOUR way. One thing that separates us from other disco companies and what we are proud of is our determination to make sure we always do things by the book and that we take safety very seriously. As part of our "DJ Mark" award for excellence we also passed very strict safety criteria to fully ensure your event is in safe hands.
Check out some of our accreditation's below and see why Central Discos is your number 1 choice for professional discos.