Children's Discos

Looking to book a disco for your child's birthday then look no further. Central Discos can provide the ultimate party for your child whilst you sit back, relax and let us keep the children entertained. Ideally this package is suitable for children aged 5-11.
Children's party package includes:
State of the art lighting effects
All the latest chart music and children's favourites
Host party games (if required)
Certificates for winners
Solo and group dance off competitions
Interactive party dances
Birthday certificate for birthday child
Song Requests
Professional Children's DJ (CRB checked)
Add on Extras available: Glow sticks and Huge bubbles machine
Advice
- (
Book now
for childrens parties up to 12 months ahead to get your date)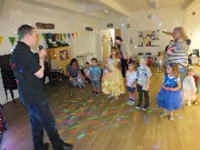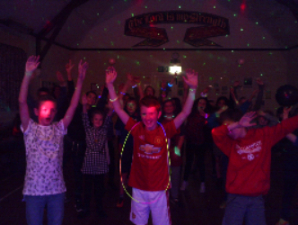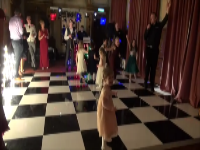 Teen Discos
Teenagers like to be cool when being with their friends so what better way to celebrate their birthday than a disco party. At this age they like to feel grown up even though they are too young for the clubs but Central Discos can provide the perfect disco with that will impress any teenager.

Teen disco package includes:

Super cool lighting effects
Professional DJ
Lasers
Dance off Competitions

Song requests and playlists
Smoke effects (venue permitting)
Latest in Chart, Dance including remixes and classic tracks
Ideal for ages 12-17 yrs
Add on Extras available such as Strobes and Glow sticks
Advice
- (
Book now
for Teen parties up to 6 months ahead to get your date)



School Disco Parties
Central Discos is known for being the number 1 choice on the Isle of Wight for school discos, our lighting, equipment and interaction far exceeds any other school disco that you may of had at your school. This is a great way for the children to let their hair down a have fun whilst raising money for your school. Why not have a family school disco where all the parents can come along and the children get to see their teachers dancing or how about an end of year teachers party.
School Disco package includes:
All the latest cool tunes

Halloween, Christmas, Valentines, Easter & Summer discos

Interactive Party games (medals and certificates for winners)
Spectacular lighting effects
Dancing Competitions
Interactive Party Dances
Professional Children's DJ (CRB Checked)
Song Requests
Lots of FUN!!!

School End of year prom
The Secondary School Prom is probably one of the most important events in the school calendar and is the time when all the pupils can get together one last time before leaving school. Rather than a typical school disco this is more sophisticated and elegant. Central Discos can provide a stylish, elegant disco to blend in with the setting.
School Prom package:
All the latest and classic floor fillers
Professional Interactive DJ
State of the Art Lighting Effects
Elegant Disco setup
Dance Off Competition (Optional)
Song Requests taken
Lasers
Add on Extras available (Bubbles, Glow Sticks, Strobes, vertical smoke)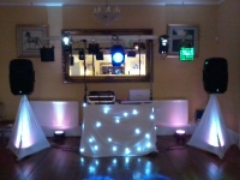 Halloween Party
Thinking of having a Children's Halloween party, no problem Central Discos can provide all the spooky Halloween tunes and our DJ will make every effort to dress up for the occasion. These are the best Halloween parties around.
Halloween Party Package
Spooky Halloween Tunes and Sound FX
Special lighting effects including UV lighting
Professional DJ in costume
Halloween Style Party Games
Certificates for winners
Song Requests
Interactive party dances
Add on extras available: Bubbles, Glow sticks
Lots of Spooky FUN!!
Adult Halloween Parties available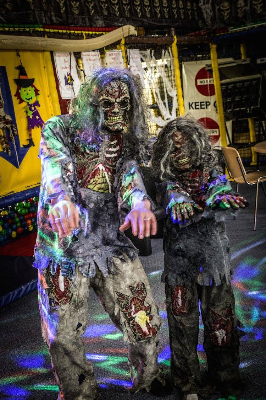 Central Discos at the JR Zone Halloween Party 2016, someone dressed the same as our DJ
Remember we don't just play music, we entertain!!!
Central Discos has many residencies at island schools so we know how to entertain children.
For prices and availability call our team on 01983 754050 or email us centraldiscos@live.com
Secure your date now!!!
Due to demand we book up to 12 months ahead for children's parties so get your 2021/22 child's party booked now
(Please note that all photos of children have been used with permission from parents)